To meet other people working in the world of aeroponics, we looked at other systems that being used on a commercial scale.  During our search, we came across Chapala Gardens, a group of green thumb innovators committed to creating a healthier community through gardening.
Recently, we visited their headquarters in Santa Barbara.  Jake, one of the three partners gave us a tour and showed us the systems they sell.
Their style of aeroponics with the Tower Garden® is different than the fogponic method we use.  The tower is around eight feet tall, with a wide base that serves as the reservoir.  A pump in the reservoir pushes water to the top of the tower where it drips down on the suspended roots.
This is the reservoir: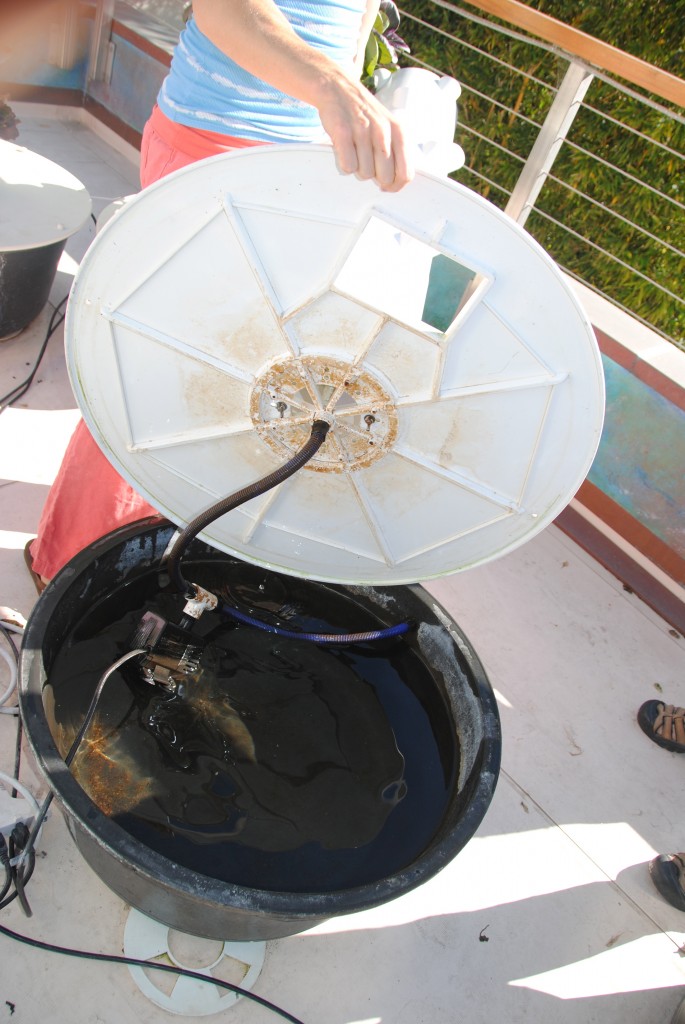 This is an empty set of tower blocks: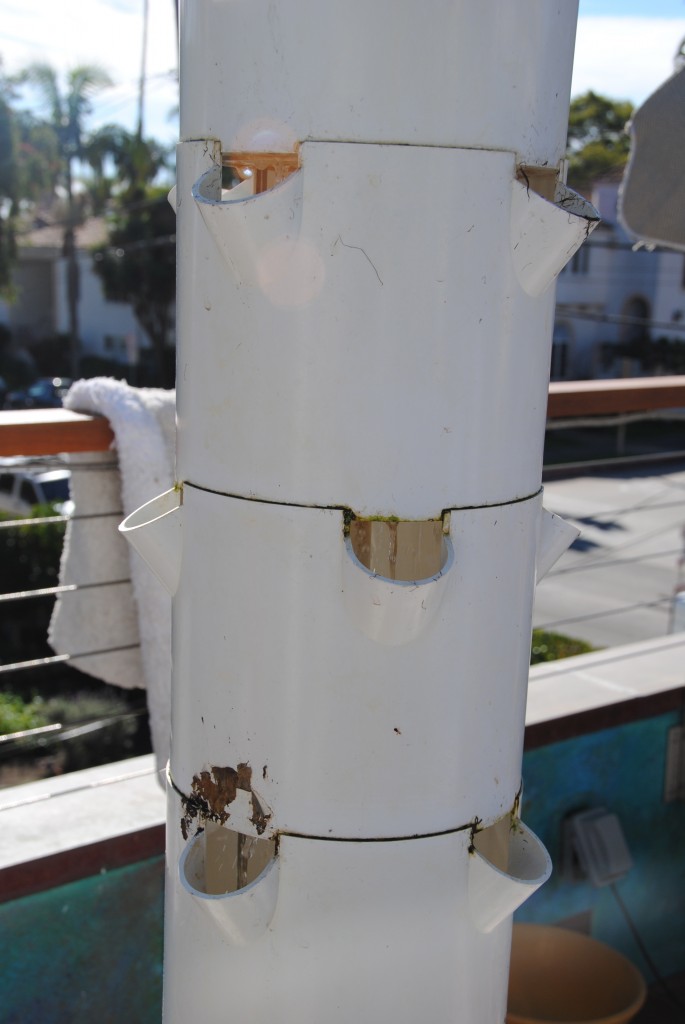 This is a different view of an empty tower block that shows the holes that water drips through: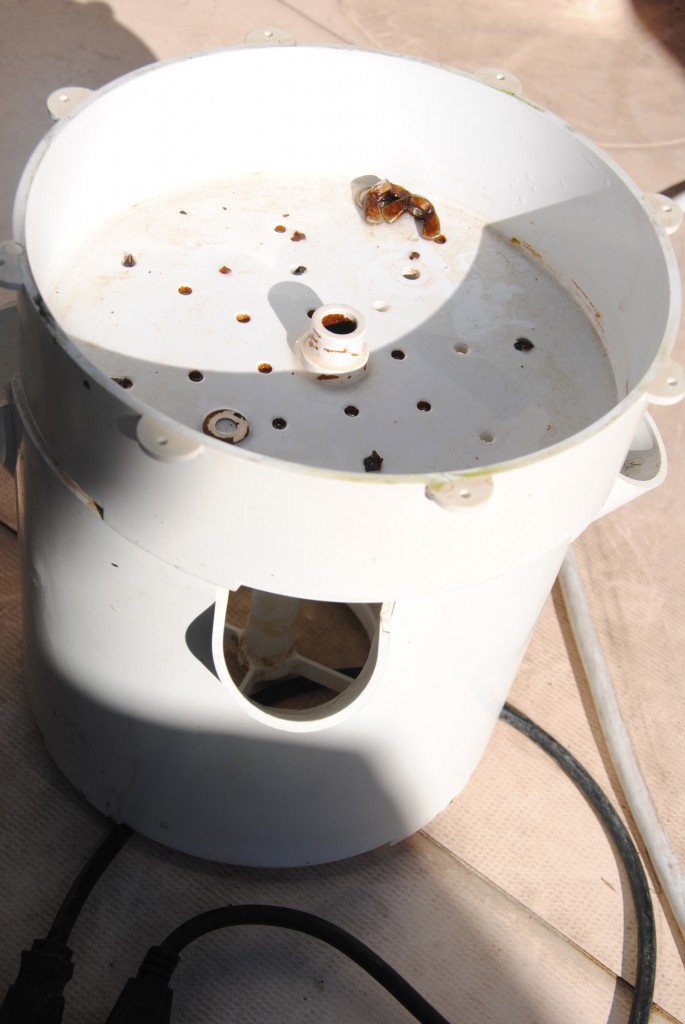 Like our systems, the Tower Garden requires a seedling.  At Chapala Gardens, they grow and sell their own seedlings (pictured below).
To learn more about Chapala Gardens, visit their website at http://www.chapalagardens.com/
To learn more about the Tower Garden, visit the Juice Plus+ website at https://california.towergarden.com/